Current Award Winner
DOMINIC RAIOLA
a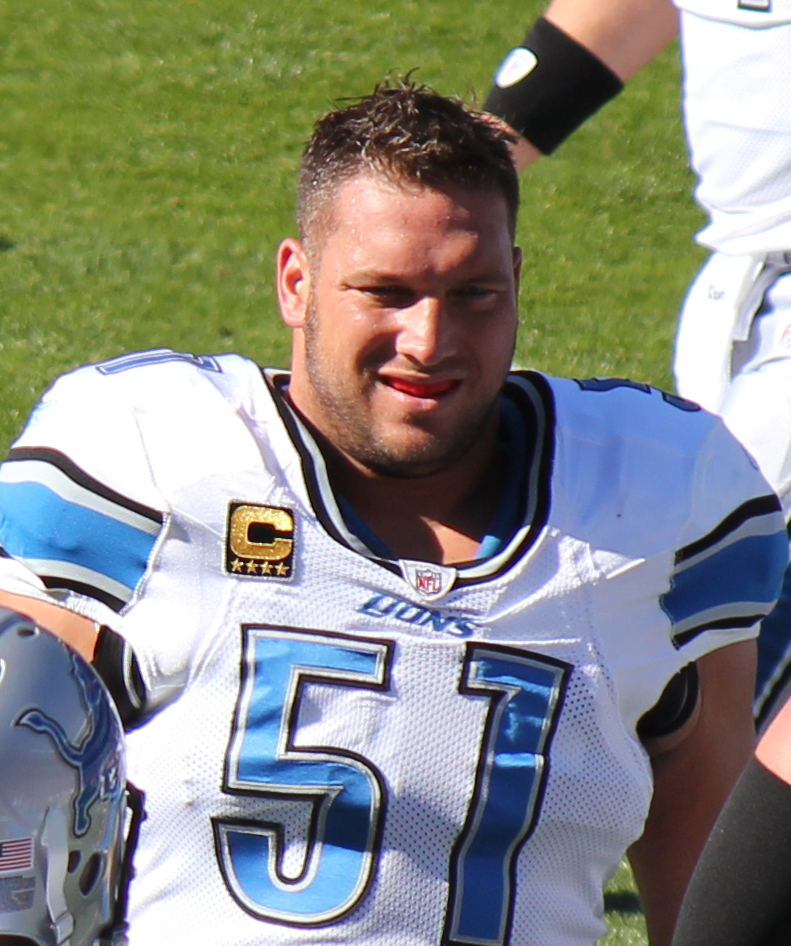 Selected in the second round of the 2001 NFL Draft by Detroit, Dominic Raiola went on to play his entire 14-year NFL career with the Lions. He was the team's longest-tenured player and started a franchise-record 203 games.
In college, Raiola continued Nebraska's long line of outstanding centers by capping his three-year career with the first-ever Rimington Award in 2000. A two-year starter for the Big Red, the 6-foot-2, 300-pounder from Honolulu was a two-time All-Big 12 selection and earned consensus first-team All-America honors in his final season as a Husker.
A finalist for the Lombardi Award and Outland Trophy, Raiola recorded 10 or more pancake blocks in 10 games as a junior en route to unanimous All-Big 12 honors. In 2000, he helped Nebraska to an NCAA rushing title (349.0 yards per game) and top-six rankings in both total offense (459.0 ypg., sixth) and scoring offense (41.5 points per game, fourth).
Behind Raiola, the Huskers rushed for 300 or more yards in seven games, including four 400-yard performances and finished with a 10-2 record and a victory over Northwestern in the Alamo Bowl. He totaled 145 pancakes (knock-down blocks), breaking his own school record of 140 in 1999, and helped NU allow just 10 sacks all season.
Against Kansas, he was selected as the ABC/Chevrolet Player of the Game and was Nebraska's nominee for Big 12 Offensive Player of the Week. In the contest, he recorded a career-high 18 pancakes and helped three Husker runners eclipse 100 yards in a game.
In 1999, he became just the fifth Husker offensive lineman and third center to earn first-team all-conference honors as a sophomore, and the first Husker center to be so honored as a sophomore since Rimington in 1980. Raiola led the team with a then-school-record 140 pancakes in 12 games, averaging 11.67 per game. His total and average bettered Aaron Taylor's 135 pancakes and 11.64 per game average in 1997, the year Taylor won the Outland Trophy.
A first-team All-Big 12 selection, Raiola led the team in pancakes four times, including each of the first three games. He set a career-high with 18 pancakes against both Southern Miss and Kansas State, and had seven double-figure performances on the season. He was selected to the Sports Illustrated All-Bowl Team after helping NU rush for 321 yards in the 2000 Fiesta Bowl win over Tennessee.
After redshirting in 1997, Raiola played in every game and started twice as a redshirt freshman. He was also the team's deep snapper on special teams and recorded four tackles (one solo) in 12 regular-season games and two more in the Holiday Bowl. Although he started only one regular-season game (the season finale against Colorado) and the Holiday Bowl vs. Arizona, Raiola finished fourth in pancakes with 76 and had four double-figure pancakes games. He was the first Husker offensive lineman to start a game as a freshman since Rob Zatechka started once in 1991. Raiola led NU in knock-down blocks three times, including a season-high 11 vs. KU.
A two-time academic All-Big 12 selection, Raiola bypassed his senior year and was selected by the Detroit Lions in the second round of the 2000 NFL Draft, the 50th pick overall. Raiola played the past five seasons with the club.
Raiola's Career Pancake Totals
1998 - 86 (7.2 per game)
1999 - 140 (11.7 per game)
2000 - 145 (13.2 per game)
Totals - 371 (10.6 per game)
Other achievements:
2000 Rimington Trophy Winner
2000 Lombardi Award Finalist (one of four)
2000 Outland Trophy Finalist (one of three)
2000 First-Team All-American (AP, Walter Camp, Football Writers, AFCA)
2000 Second-Team All-American (Football News)
2000 First-Team All-Big 12 (AP, Coaches, Football News, The Sporting News, Dallas Morning News, Houston Chronicle, Fort Worth Star Telegram
2000 First-Team CNNSI.com Half All-America Team
2000 Second-Team Academic All-Big 12
2000 ABC Chevrolet Player of the Game vs. Kansas
2000 BCSfootball.com Midseason All-America Team (First Team)
1999 Sports Illustrated All-Bowl Team
1999 First-Team All-Big 12 (Coaches, Football News, Kansas City Star, Austin American Statesman, San Antonio News Express)
1999 First-Team Academic All-Big 12
2000 Big 12 Commissioner's Fall Academic Honor Roll
Two-Time Nebraska Lifter of the Year Award Finalist (1999, 2000)
Set Single-Season School Record with 140 Pancakes in 1999
Set Single-Season School Record with 11.67 Pancake Blocks per game in 1999
NU Position Record (OL) for Performance Index (2,640); 10-Yard Dash Points (787); Pro-Agility Run Time (4.20); and Pro-Agility Run Points (288)