About Us
While researching for a series of articles on college football awards in 2000, retired San Francisco Examiner sportswriter Syd Russell interviewed former Nebraska center Dave Rimington about being the only two-time winner of the Outland Trophy.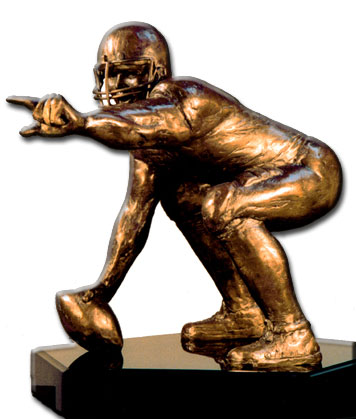 During the discussion, Russell noted that there was a college football award for every position except center – and it was then that the idea for the Rimington Trophy was born.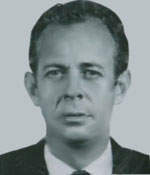 Russell's argument for naming the Trophy after Rimington was simple: look at his credentials. In addition to winning the prestigious Outland Trophy in consecutive years, he was named a first-team All-American center in 1981 and 1982. In his final year with Nebraska, he was named the Big Eight Conference "Offensive Player of the Year" and would later see his jersey retired among Cornhusker legends at Memorial Stadium.
Russell and Rimington presented the idea to Boomer Esiason, Rimington's former Bengal teammate and longtime friend. They suggested that the Boomer Esiason Foundation sponsor the Trophy, which would be awarded to Division I-A college football's most outstanding center.
The relationship between the Boomer Esiason Foundation and the Trophy was a perfect fit. Esiason and Rimington had remained close friends since they played together with the Bengals – with Rimington eventually becoming the President of BEF, the Foundation founded after Esiason's son, Gunnar, was diagnosed with cystic fibrosis in 1993. Under Rimington's leadership, the Foundation has raised over $115 million.
The Rimington Trophy, now well over a decade old, has played a major role in raising money to support the CF community and is essential in honoring one of the most pivotal roles on the football field.